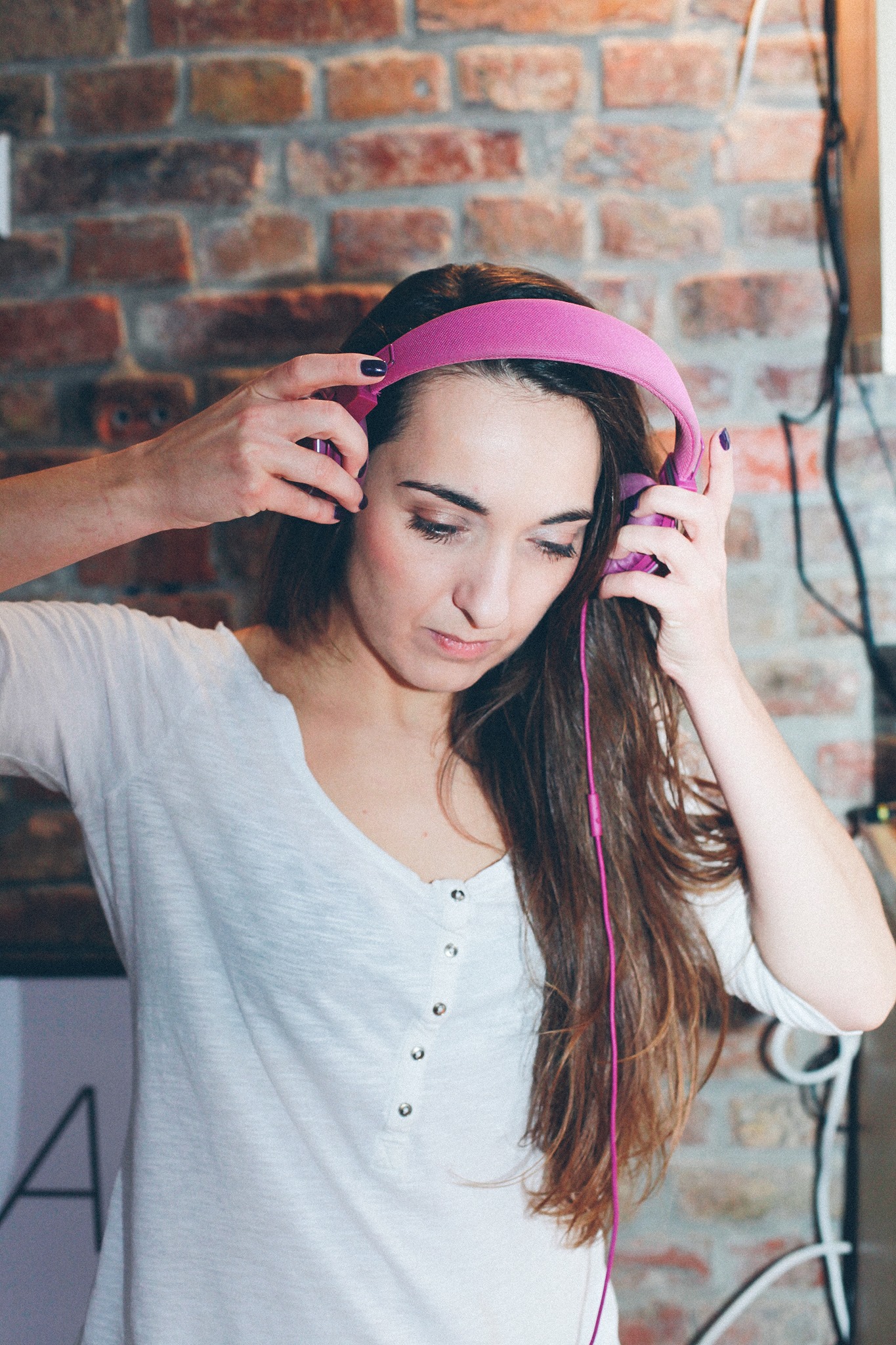 Jako miłośnik różnych brzmień i selekcjonerka także piosenkowa otrzymuję bardzo często zapytania o playlisty, którymi posługuję się w czasie wyjątkowych okoliczności.
Wesele bez disco polo!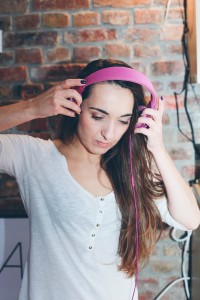 Wesele to taki czas, kiedy powinni bawić się wszyscy, czas w którym przyjemność ze słuchania muzyki oraz tańczenia doń był równie przyjemny i w miarę dobrze pokoleniowo rozłożony. Wesele z klasą! Zwyczajowo nie gram ani disco polo, ani biesiady – i nie jest wcale a wcale prawdą, że wesele czy przyjęcie z muzyką tylko dobrą to nie wesele. DJ-ką zajmuję się od ponad 10 lat, nosiło mnie w kierunku chilloutów i nu-jazzu, funku, elektroniki a także muzyki filmowej. Dziś od kilku lat wiedzę wyniesioną z klubów przekładam na oarkiet weselny, na ktorym w miksturze spotykają się z jednej strony Czesław Niemen z James Brownem, z drugiej Beatlesi z Kings of Leon, z trzeciej Ewa Bem z Beyonce. Możliwe? Możliwe. Wesele bez disco poloJest cała masa pięknych, ponadczasowych numerów, którymi wypełniam 10-godzinne granie weselne. A i w czasie obiadów czy chwil mniej tanecznych grając bardziej w chilloucie czy stylu retro. Nie mam playlist gotowych, każde wesele to inna sytuacja, inna energia i inne oczekiwania. Mam jednak pewne tropy – i tymi dziś pragnę się z Wami podzielić. Zapraszam do krótkiego zestawienia poniżej.
PRZYKŁADOWA PLAYLISTA
MONIKA PETRYCZKO
chillout, smooth, nu-jazz, reggae:
Sade – Your Love is King
George Benson – Just the two of us
Bob Marley – One Love
Bobby Womack – 110th Street
Sting
Dave Brubeck – Take Five
soul, funk:
Aretha Franklin – (You Make Me Feel Like) A Natural Woman
Gloria Gaynor – Can't take my eyes off you
James Brown – I feel good
Nina Simone – My baby just cares for me
Marvin Gaye – Sunny
The Bamboos – You Ain't No Good
Barry White – Can't Get Enough Of Your Love Baby
Barry White – You're My First My Last My Everything
Chaka Khan – Ain't Nobody
Curtis Mayfield – Move On Up
Diana Ross – I'm Coming Out
polskie:
'60
Czerwone Gitary – Kwiaty we włosach
Marek Grechuta
Krzysztof Klenczon
Skaldowie
Krzysztof Krawczyk
Piotr Szczepanik – Żółte kalendarze
Kasia Sobczyk – Nie bądź taki szybki Bill
Andrzej Dąbrowski – Do zakochania jeden krok
'70
Czesław Niemen,
Maryla Rodowicz
Wojciech Młynarski
Anna Jantar – Tyle słońca w całym mieście
Bajm – Nie ma wody na pustyni
'80
Andrzej Zaucha – Bądź moim natchnieniem
Andrzej Zaucha – Wymyśliłem Ciebie
Danuta Rinn
Shakin Dudi
Ewa Bem
Zdzisława Sośnicka – Aleja gwiazd
Maryla Rodowicz
polskie legendy rocka
Republika,
T.Love,
Lady Pank,
Dżem,
Kult,
Tilt,
Brygada Kryzys,
Maanam – Cykady na cykladach
Oddział Zamknięty – Andzia
polskie pośrednie:
Myslovitz,
Elektryczne Gitary – Dzieci
Wilki – Nie Stało się nic,
polskie aktualne:
Dawid Podsiadlo – Trójkąty i kwadraty
Brodka – W pięciu smakach, Granda,
Fisz – Sznurowadła,
Happysad – Zanim pójdę
Kazik & Yugoton – Malcziki
Kult – Gdy nie ma dzieci
Maria Peszek – Moje Miasto
Mesajah – Każdego dnia
Akurat – lubię mówić z Tobą
Mela Koteluk – Melodia ulotna
Piotr Rogucki – Mała
Pogodno – Orkiestra
Renata Przemyk – Babę zesłał Bóg
FIsz emade tworzywo – Pył
Męskie Granie – Elektryczny
ORGANEK – Kate Moss
Mrozu feat. Tomson – Jak Nie My To Kto
Akurat – HaHaHaczyk ( Dyskoteka gra )
Hurt – Załoga G
Ania
Kayah
Mikromusic
Rebeka
Bednarek
polska rozrywka:
Big Cyc – Rudy się żeni
Kayah, Bregovic – Prawy do lewego
Brathanki – w kinie w lublinie, Czerwone korale
Enej – Skrzydlate Ręce
Poparzeni Kawa Trzy – Kawalek do Tańca
retro + rock 'n roll
Elvis Presley – I Cant Help Falling In Love With You
Frank Sinatra – I've got you under my skin
Paul Anka – Put Your Head On My Shoulder
The Beatles – Twist and Shout
The Ronettes – Be my baby
Bill Haley His Comets – Rock Around The Clock
Chubby Checker – Let_'s Twist Again
Elvis Presley – Jailhouse Rock
Little Richard Tutti Frutti
Pat Boone – Speedy Gonzalez
Roy Orbison – Oh Pretty Woman
Frank Sinatra- Love and Marriage
Michael Buble – Sway
Shakin Stevens – You Drive Me Crazy
Al Green – Lets Stay Together
Louis Armstrong What A Wonderful World
Marylin Monroe – I wanna be loved by you
My Girl – The Temptations
Chuck Berry – You Never Can Tell
pop: ('80, '90. 2000, 2010 +)
Cyndi Lauper Girls Just Want To Have Fun
Madonna – La Isla Bonita
Michael Jackson – Beat It
Michael Jackson – Don_'t Stop _'Til You Get Enough
Outkast – Hey Ya!
Pink – Just like a pill
Queen – 'Don't Stop Me Now
Wham! – Club Tropicana
Wham – Wake me up Before you Go Go
Adele – Rolling In The Deep
Justin – Senorita
Kelis – Trick Me
Sean Paul – Temperature
Beyonce and Jay-Z – Crazy In Love
Pharrel Williams – Happy
Fly Project – Toca – Toca
Madonna – Give it to me
Maroon 5 – Moves Like Jagger
Shakira – Waka Waka
Gotye – Somebody That I Used To Know
Tina Turner – Simply the Best
Stevie Wonder – Isn't She Lovely
M.I.A. – Paper Planes
Mark Ronson – Uptown Funk ft. Bruno Mars
Nelly Furtado ft. Timbaland – Promiscuous Girl
Amy Winehouse – Valery
Duffy – Mercy
Israel Kamakawiwo'Ole – Somewhere Over the Rainbow
Avicii – Wake Me Up
Foster The People – Don't Stop
Birdy – Skinny Love
Adele – Rolling in the Deep
Amy Winehouse – Rehab
Ayo – Down on my knees
Beyoncé – Single Ladies
Björk – It's Oh So Quiet
Cher – The Shoop Shoop Song
Gnarls Barkley – Crazy
Gorillaz-Kids With Guns
pop '90
Ace Of Base – All What She Want
Haddaway – What Is Love
Coolio – Gangsta's Paradise
Dr. Alban – It's My Life, Sing Hallelujah
Vanilla Ice – Ice Ice Baby
Snap! – Rhythm Is A Dancer
Salt'n'pepa – Let's Talk About Sex
Eagle Eye Cherry – Save tonight
Ace of Base- Beautiful Life
B 52's – Love Shock
Madonna – Vogue
latino
Los Del Rio – Macarena
Bellini – Samba De Janeiro
Kaoma – Lambada
Lou Bega – Mambo No 5
Toto Cotugno – L'italiano ( l asciatemi cantare )
Al Bano & Romina Power – Felicita
The Baseballs – Ai Se Eu Te Pego
Bellini – Samba De Janeiro
Gloria Estefan – Conga
rock
legendarny
The Rolling Stones – I Can't Get No) Satisfaction
Pixies – Where is My Mind
Guns N' Roses-Sweet Child O' Mine
Joan Jett & The Blackhearts – I love rock n roll
Toto – ROSANNA
The Clash
David Bowie – Let's Dance
The Doors – Light My Fire
rock pośredni:
Aerosmith – Crazy
Red Hot Chili Peppers – Under The Bridge
Lenny Kravitz – I belong to you
The Police
rock aktualny
kings of leon – Sex on fire
No Doubt – Just A Girl
The Knife Pass This On
Florence and The Machine – You've got the love
Hozier – Take Me To Church
Santana- Corazon Espinado
5Nizza – Soldat
30 Seconds to Mars – Closer To The Edge
Lenny Kravitz – The Chamber
Coldplay – Paradise
Arctic Monkeys – Do I Wanna Know
Arctic Monkeys – R U Mine
Beirut – Nantes
The Black Keys – Lonely Boy
Cris Cab – Liar Liar
Jet's  – Are You Gonna Be My Girl
elektronika, aktualne:
M83 Midnight City
Macklemore Can't Hold Us
Lorde – Royals
Noze – Remember Love
Daft Punk – Get Lucky ft. Pharrell Williams
Basement Jaxx – Take Me Back To Your House
Rudimental
Moloko
Chemical Brothers
Beastie Boyz
Breakbot – Baby I'm Yours (feat. Irfane)
Cassius – Feeling For You
Chet Faker – Gold
Die Antwoord – I Fink U Freeky
Disclosure – You&Me (Flume_Remix)
Faithless – Miss U Less, See U More
Fatboy Slim – Funk Soul Brother
FKA twigs – Video Girl
downtempo, lounge:
Bonobo – Ketto
Nightmares On Wax – You Wish
Smolik & Novika – T. Time
Thievery Corporation
Air – All I Need
Zero 7
The Cinematic Orchestra
romantyczne evergreeny:
Barbra Streisand – Woman in Love
Black – Wonderful Life
Dirty Dancing Soundtrack – (I've Had) The Time Of My Life
Righteous Brothers – Unchained Melody
Eric Clapton – Tears In Heaven
Sam Brown – Stop
Seal – Kiss From A Rose
Chris DeBurgh – Lady In Red
filmowa:
The Cardigans – Love Fool (Romeo&Juliet sndtrck)
Urge Overkill – Girl You'll Be a Woman Soon
You're The One That I Want – Grease
Hair – Aquarius
Berlin – Take my breath away (Top Gun Theme)
Grease – Summer Nights
Orishas – Dirty Dancing 2 – Represent, Cuba
Amelie – J'y Suis Jamais Alle
The Blues Brothers – Do You Love Me
Blues Brothers – Everybody Needs Somebody
disco:
Abba – Mamma Mia
Boney M – One Way Ticket
Boney M. – Daddy Cool
Modern Talking – Cheri Cheri Lady
Opus – Live is Life
Bee Gees
YMCA
Boogie Wonderland – Earth, Wind & Fire
etc, etc.
#wesele2016 #wesele2017 #wesele bez disco polo wesele z dobrą muzyką jaka muzyka na weselu DJ na wesele Warszawa Trójmiasto Poznań Wrocław Szczecin